Sunlite Super Mini spiral bulb (Daylight - 13 Watt) - Good for Kosher Lamp
About this Item: 
_________________________

Sunlite super mini spiral compact fluorescent lamps fit into most standard fixtures and give off a daylight light much like a 60 watt incandescent bub. These energy efficient CFL lamps can last up to 9.1 years with normal household use of 3 hours a day. This energy saving 13 watt 6500K, medium base bulb offers 900 lumens of light output and has an average rated life of 10,000 hours. Great for floor lamps, desk lamps, ceiling fixtures and most common household lighting needs.

 
_________________________
Package Includes:
_________________________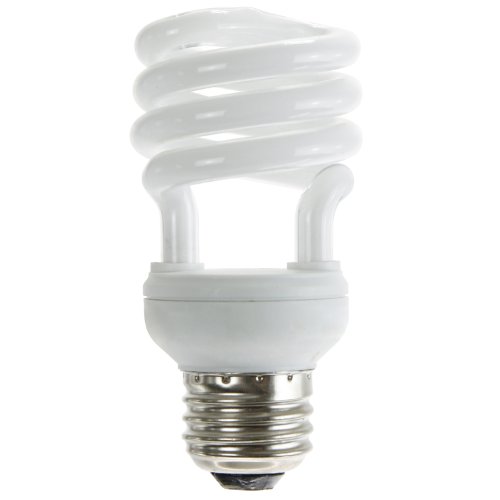 _________________________