Sylvania Under Cabinet Clock Radio
About this Item: 
_________________________

Do you want to stream music to your kitchen in an easy and no hassle way? Sylvania's latest under cabinet Clock Radio now features Bluetooth! Easily mount this under your kitchen counter cabinet and play all your favorite music wirelessly from your Bluetooth enabled device. This under counter system also has FM Radio built in so you can play your favorite tunes on the hi-fi speakers. This player supports the latest Bluetooth V 3.0 and with 1 button you can connect this to your iPhone, iPad, iPod, Android, Blackberry, Mobile Phones, Tablets, Televisions, and any Bluetooth device and start streaming your music to the amazing sounding speakers. It will make working in the kitchen feel like a party! The intuitive controls allow for easy operation and a large display is easy to read. The clear LED screen will display the time or station you are listening to. It makes switching stations a breeze. Change the volume via the digital display making it easy to find the perfect volume! You can power the unit via AC adapter, and there is a battery back up in case of power failure. An easy to follow mounting kit is included in the box. This is an ideal gift for any mom or dad that spends time in the kitchen. Or buy one for yourself to change your cooking experience!

 
_________________________
Package Includes:
_________________________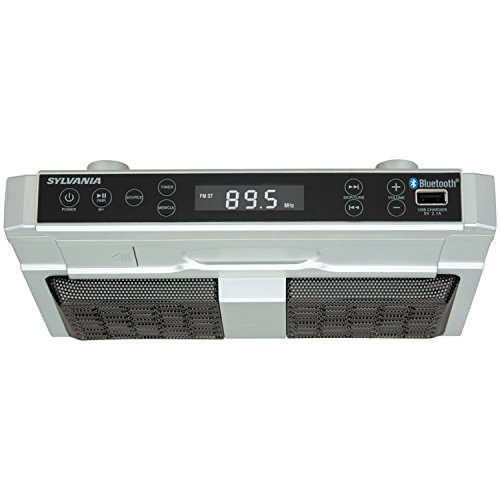 _________________________