TechYid Co Shabbos Safe Hotplate
About this Item: 
_________________________

The Shabbos Safe Hot Plate was designed by an Electronic Engineering Technician with the first priority being safety. Many observant Jewish families keep their food warm with small appliances that were not originally designed to be safely left on for the duration of Shabbos, Yom Tov or a 3-day Shabbos/Yom Tov. Over a period of time, these devices can fail and become a fire hazard. The Shabbos Safe Hot Plate was designed from the very start to be left on for extended use, to draw less electricity, to have built-in electrical safe-guards and to be a product that would last for many, many years. It is also built only with parts that are solid and durable. With the Shabbos Safe Hot Plate, you can be confident that you are using a device that will be reliable and safe. Enjoy hot food on Shabbos and Yom Tov with the Shabbos Safe Hot Plate and without the worry.

 
_________________________
Package Includes:
_________________________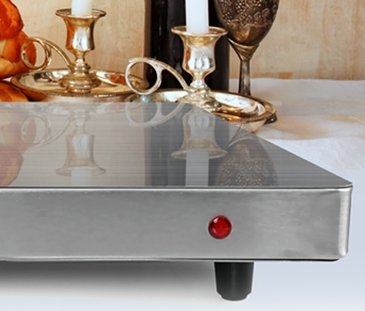 _________________________