Zoku Endless Summer, Ice Cream Recipe Cook Book
About this Item: 
_________________________
Create your own ice cream parlour at home with 54 tasty recipes for fresh ice cream, gelato, sorbet, frozen yogurt, toppings, and more. These recipes were created especially for use with your Zoku Ice Cream Maker, but they work well with any ice cream maker. Each chapter covers a different frozen dessert, explaining the subtly delicious differences that make the treat unique. With 96 full-color pages of classic recipes like French Vanilla to exotic flavors like Dulce de Leche Gelato to toppings like Raspberry Sauce, the possibilities are as endless as summer itself.
Each recipe makes 6 Zoku single servings.
_________________________
Package Includes:
_________________________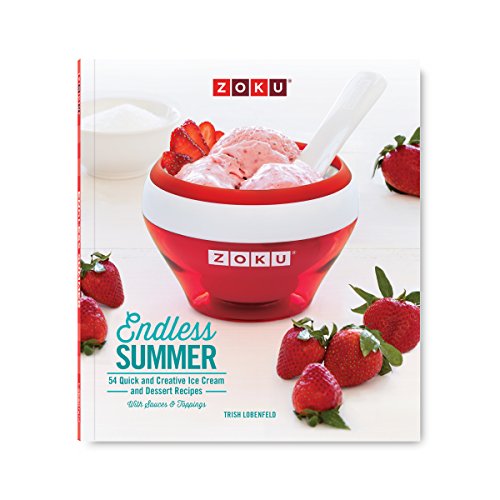 _________________________