Zoku Instant Ice Cream Maker, Green
About this Item: 
_________________________
Make your favorite frozen dessert in as little as 10 minutes on any countertop-no electricity needed. Enjoy ice cream, frozen custard, frozen yogurt, gelato, sorbet, and sherbet, from classic flavors to ones invented by you. Soft serve ice cream freezes before your eyes in just 10 minutes and hard ice cream is ready with another 10 minutes in the freezer.


_________________________
Package Includes:
1 stainless steel bowl
1 protective sleeve
1 spoon
_________________________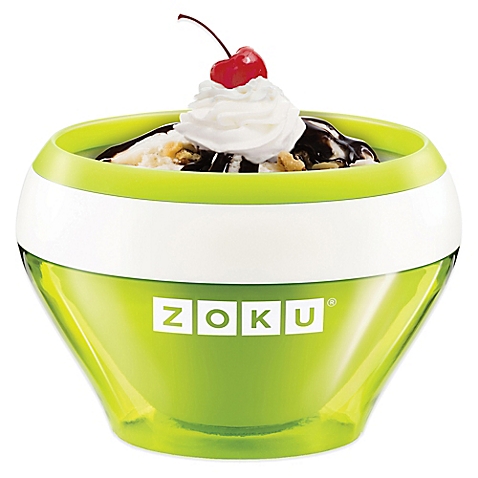 _________________________